Welcome to Melbourne Fast Towing
Find Reliable Towing Services in Melbourne, When You Need Them
If you think it is a must to sign up to an auto club to get road assistance while you encounter an unexpected event and require a towing service, it is not true. Professional towing services are available for emergency roadside assistance on a 24/7 basis. Amidst the stressful situation where you are stranded on the roads with an engine breakdown or a flat tyre, Melbourne Fast Towing is there to help you get back on the roads in the quickest manner possible. We provide round-the-clock roadside assistance and our professional auto technicians are available at your preferred location with our well-equipped fleet services to tow your vehicle at the drop of a call.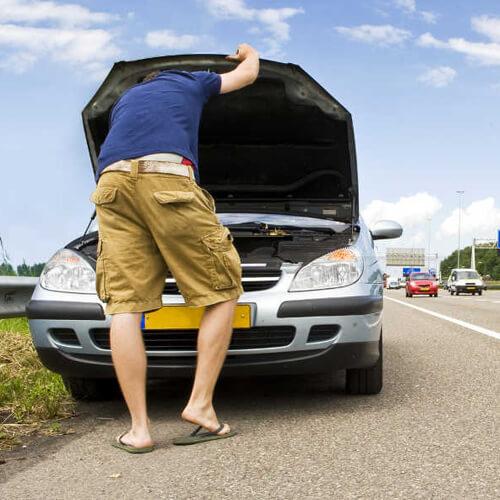 Tips on Getting Cheap Car Towing Services in Melbourne
The most effective tip to hire a cheap car towing service 'near you', is to be prepared for any unexpected event that may turn out while you plan to go for long overhauls. So, it is important to take some time off your busy schedule and find affordable and effective car towing services in Melbourne. Read on to know more about the top tips on getting a cheap towing company near you:
Response Times: Check out on how quickly the towing services company responds to your emergency calls. On the event of an unexpected breakdown of your vehicle, you require professional towing services that are located just near you. This is why response times are important. At Melbourne Fast Towing,we have a team of professional auto technicians who offer emergency roadside assistance as we are well-equipped with all necessary tools in case of an emergency.

Proper Licensing and Permits: A professional towing service company in Melbourne will have intact proper licenses and permits. This is because, at the onset of damage to your vehicle by the auto technician who is amateur and not professional enough, you do not want the liability to follow you. This accounts for unnecessary cost overheads and stress. Melbourne Fast Towing ensures that our auto technicians are professionally equipped and possess proper licensing to give you a stress-free towing experience.

Professional Care for Your Vehicle: Only a professional towing services company can ensure that your vehicle gets professional care. Choosing the best towing company near you for emergency roadside assistance is the key.
Call Us and Our Expert Towing Services Are There for You
Melbourne Fast Towing is one-of-a-kind emergency towing services and is a team of Melbourne's fastest-towing certified drivers who are always well-equipped to help you get back on the roads. Call us on 0411 533 555 to talk to our experts, and to assist you by providing the cheapest yet most efficient towing services in Melbourne!
James Lusi
Professional and courteous!! Fabulous enough to make me stop and write a review. The tow operator assessed a few things on my car to ensure I need to tow it to the service shop. Really helpful with every bit of information and even dropped me off at work. Best possible experience. Would title it as" the most dependable towing company in the valley.
John Louis
One of the Richmond's fast towing professional was friendly and jumped right in with ideas to get the lift out of the tent, up onto the flat bed and back to Inspired LED in Tempe all for an affordable price. He did not leave until the lift was positioned. Showed up quickly, and had reasonable pricing. Moreover, it was as pleasant an experience as you can have with towing.
Their services are highly recommendable and are an excellent company that cares about their customers!